 Slide
Feed the Need
Red's burritos, breakfast burritos and breakfast sandwiches fit perfectly into busy routines. Just heat, eat and go!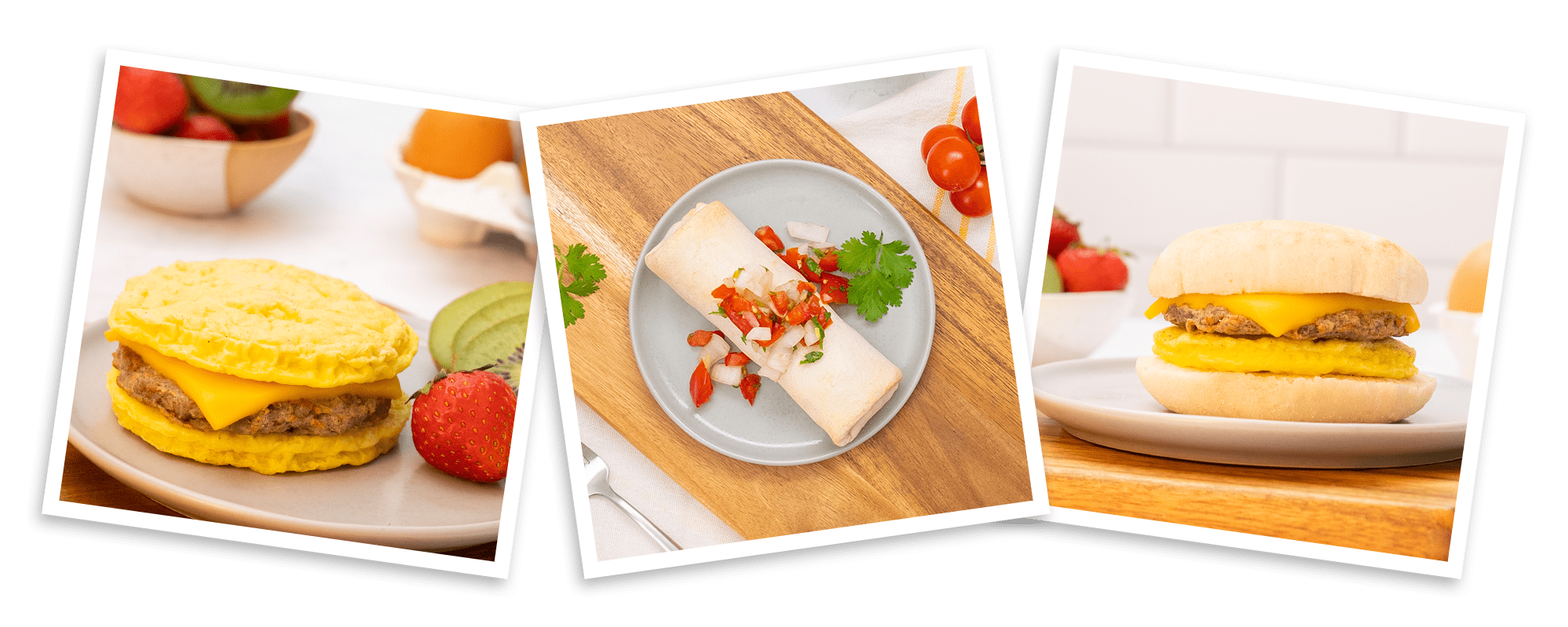 Breakfast Burritos
Cage-free eggs, rBST-free cheese, antibiotic- and hormone-free meats, freshly baked tortillas…all hand-rolled to perfection for a breakfast experience to satisfy all your morning cravings.
Burritos
Small-batch cooking. Freshly made tortillas. Always hand-rolled. Flash-frozen with no artificial preservatives. Made the way a burrito should be.
Breakfast Sandwiches
Packed with protein, our breakfast sandwiches deliver amazing flavor to start your day — fast! Crafted with clean label ingredients like cage-free egg patties, antibiotic-free sausage patties and a slice of delicious rBST-free cheese. Try our Egg'Wich or Meat'Wich if you're looking for something gluten-free. Craving something heartier? Try our Artisan Breakfast Sandwiches.
PB&J'Wiches
PB&J lovers, rejoice! Made with a few wholesome ingredients, Red's PB&J'Wiches have the nostalgic flavor you love with none of the stuff you could do without. We layer creamy peanut butter and organic grape jelly or strawberry jam between two soft artisan buns for the perfect treat for any occasion. Simply thaw and enjoy this sweet and salty sammie!
Breakfast Pizza Snacks
Snack-sized pizzas for breakfast? Yes, please! Red's Breakfast Pizza Snacks are everything you crave, packed into a convenient handheld. We top a tasty artisan crust with a delicious blend of antibiotic-free turkey sausage and fluffy, cage-free scrambled eggs, all whipped up with a yummy rBST-free cheese sauce. Perfect for sharing or savoring all by yourself! (We won't tell.)