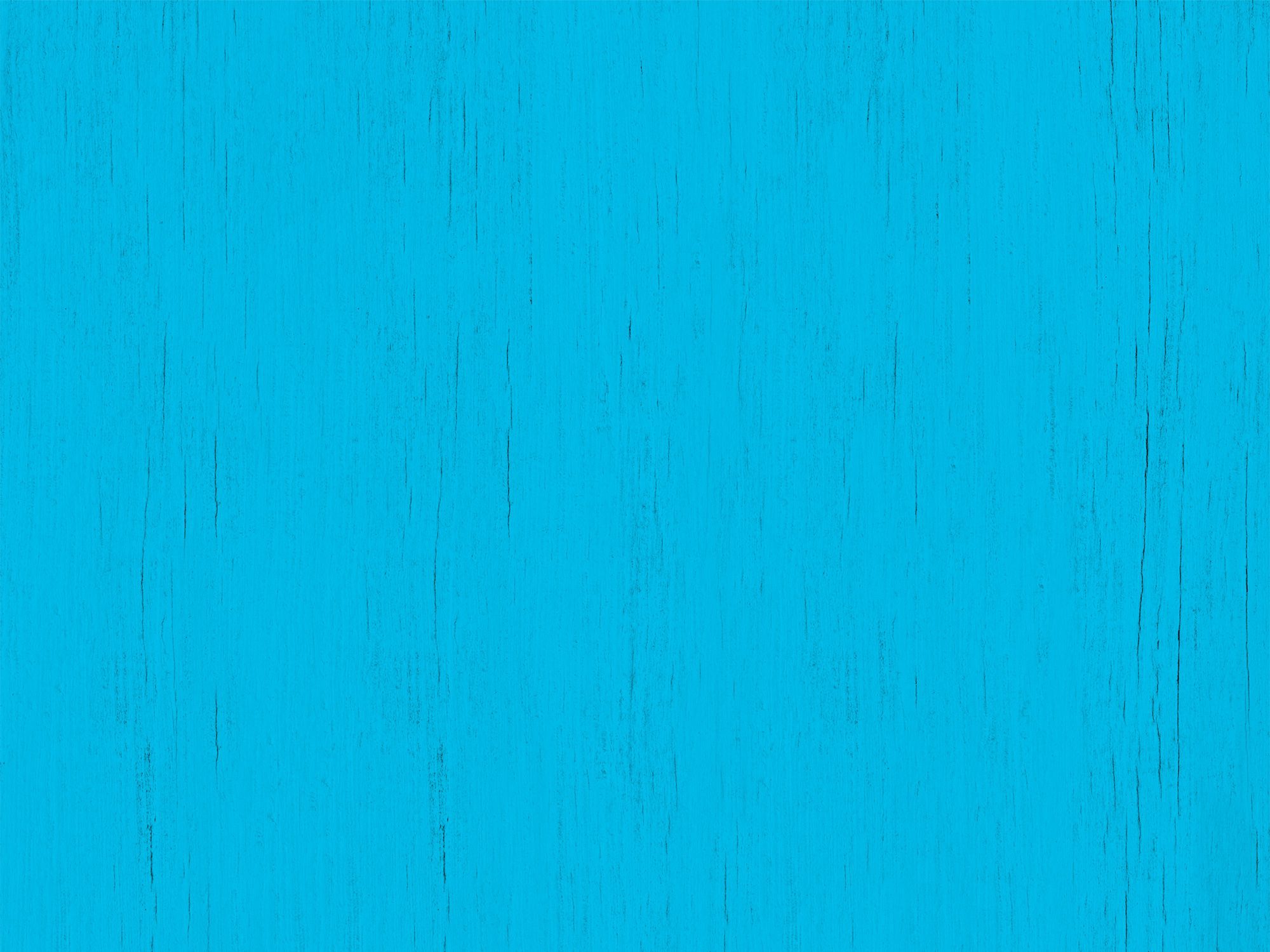 Slide

High-Protein
Breakfast Ideas
for Kids
Red's has the quick, protein-packed breakfast options you need to get your kids off to a great start every day — at home or on the go!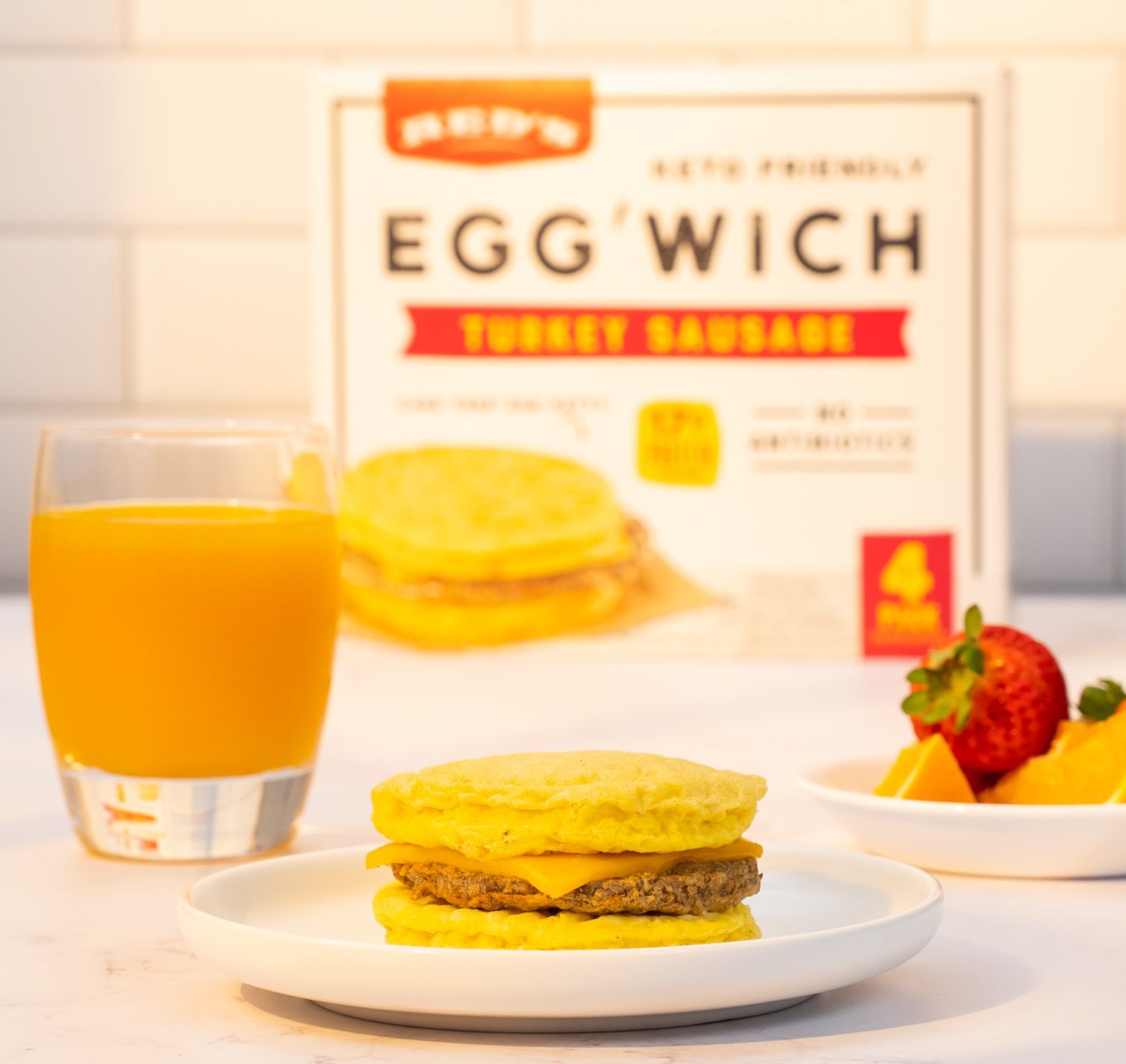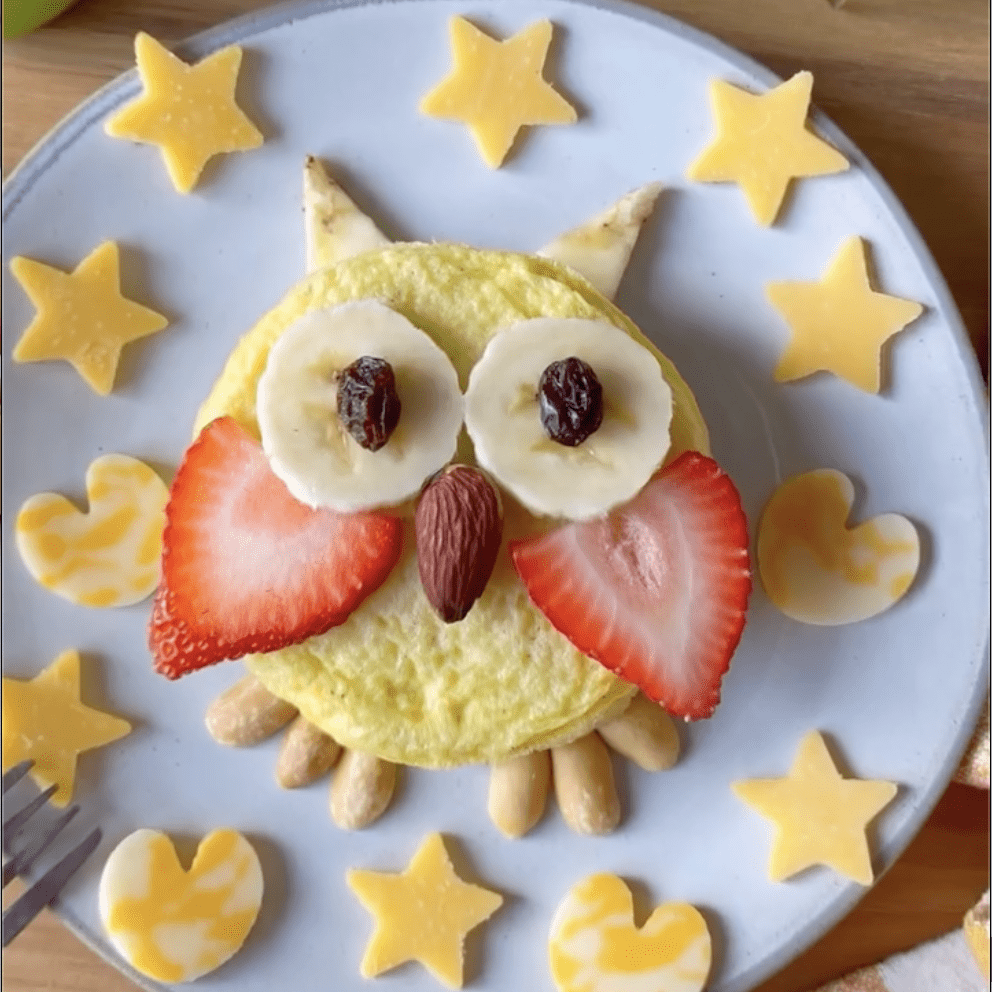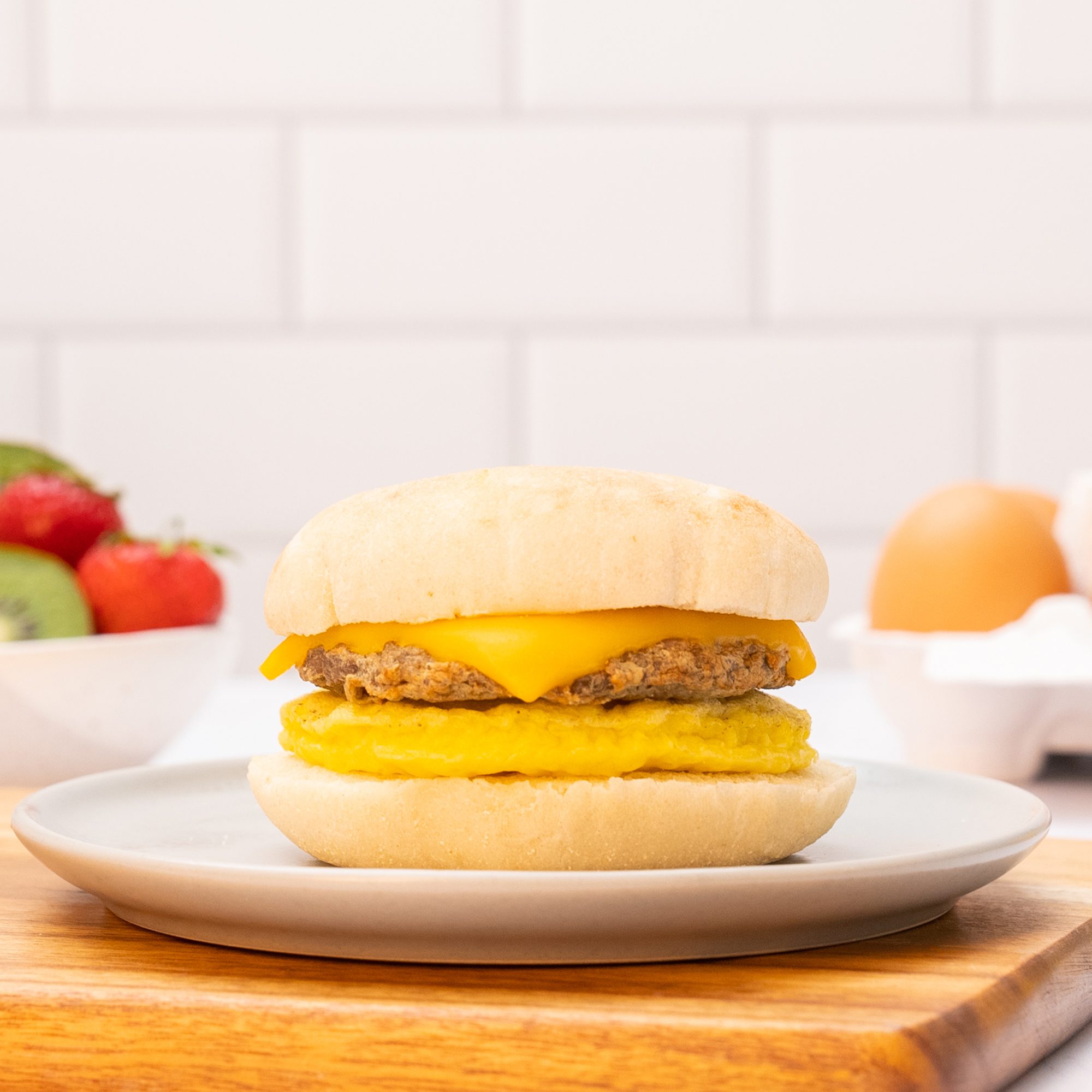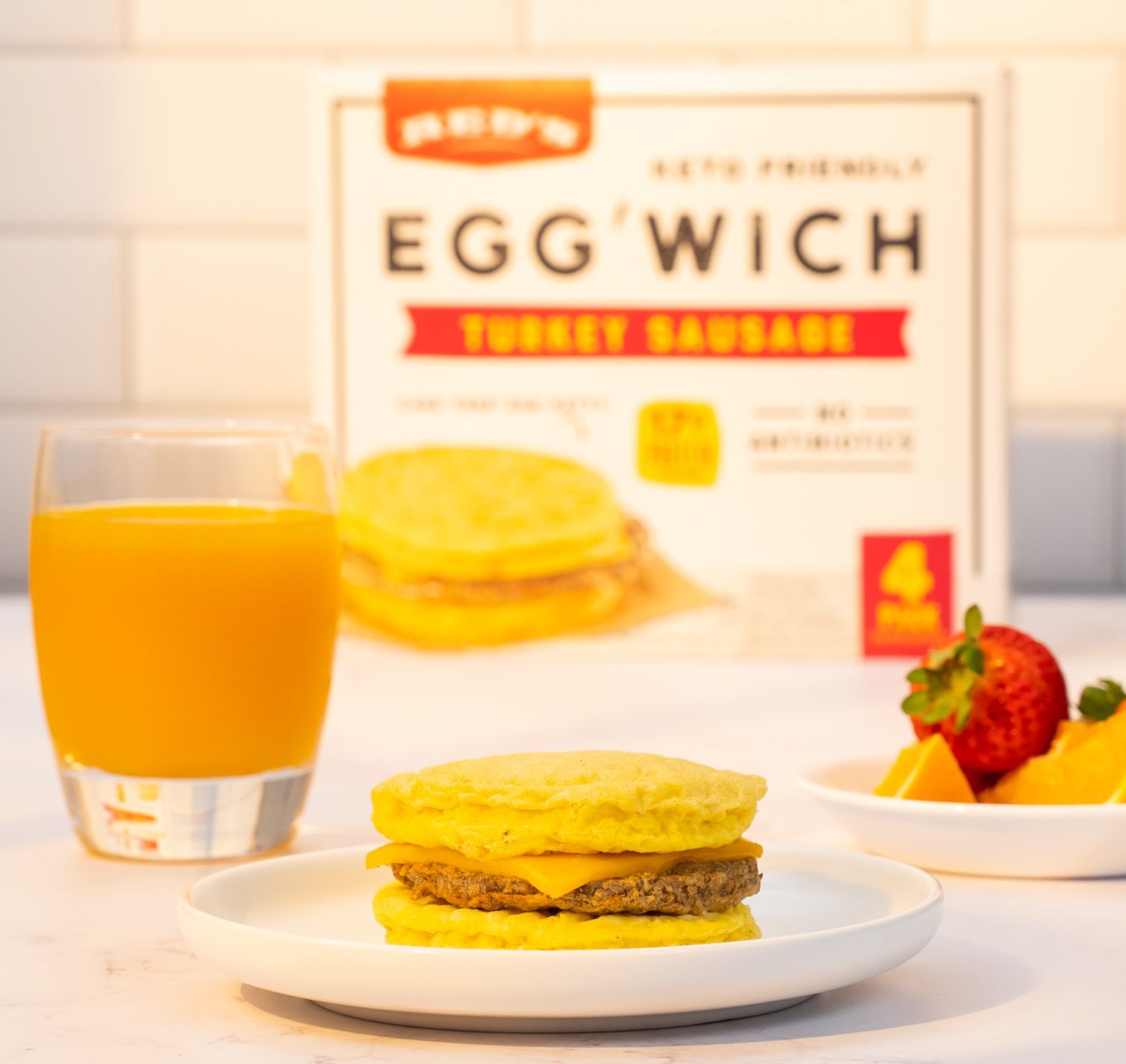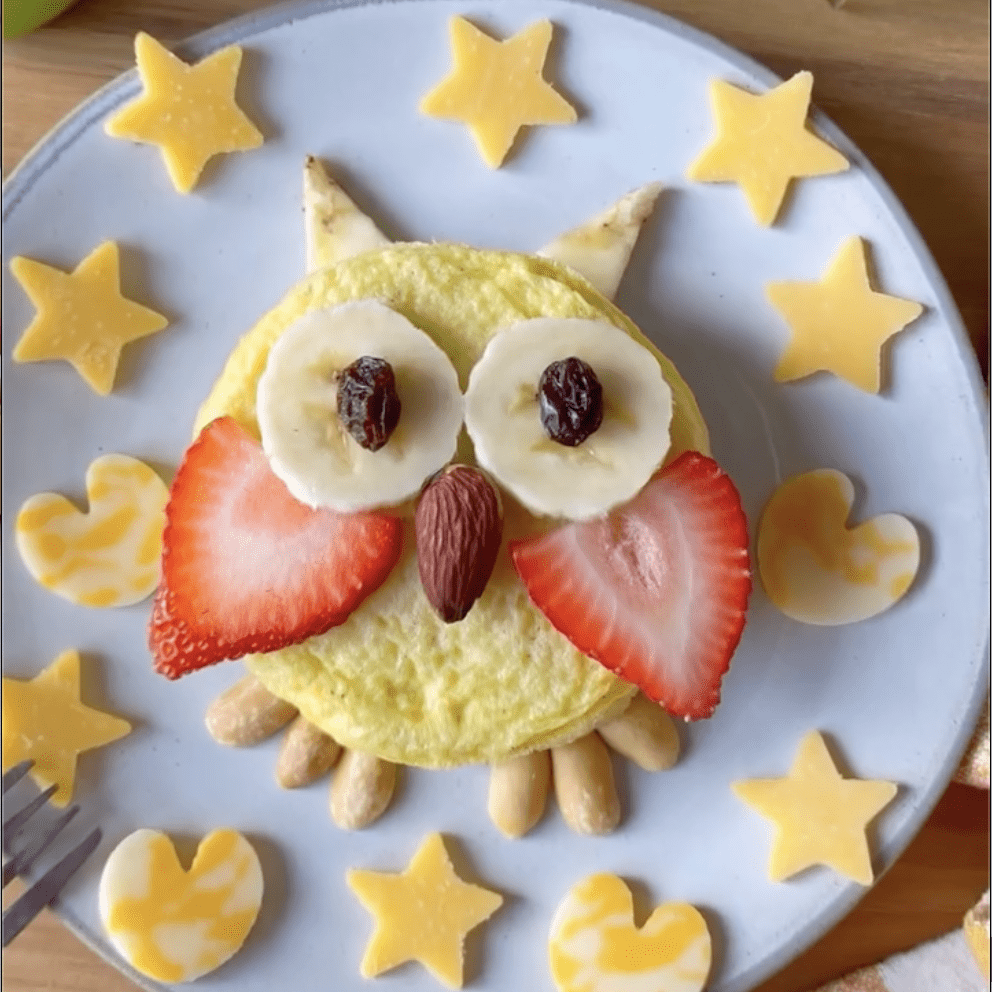 The Importance of Protein
Eating a breakfast that includes high-quality protein helps your kids stay full, focused and fueled for their busy days. Unlike morning meals that are mainly carbs and sugar, a balanced breakfast with protein helps control blood sugar (so long, sugar spikes and "crashes"!). That's because protein takes longer for your body to digest and absorb, giving your kids the lasting energy they need — and helping them stay alert longer — in the classroom, on the sports field and beyond. For teens, a high-protein breakfast can also help maintain lean muscle mass.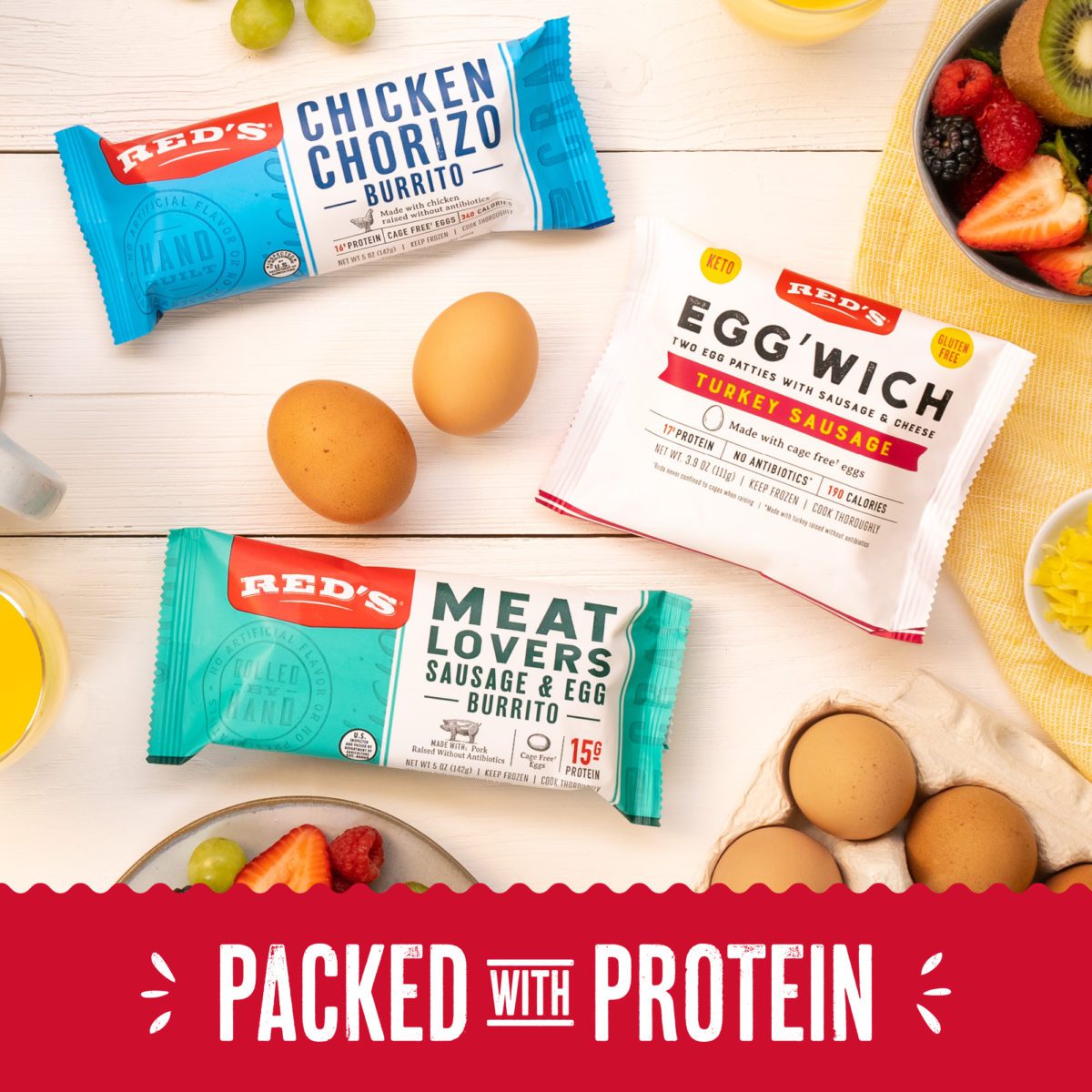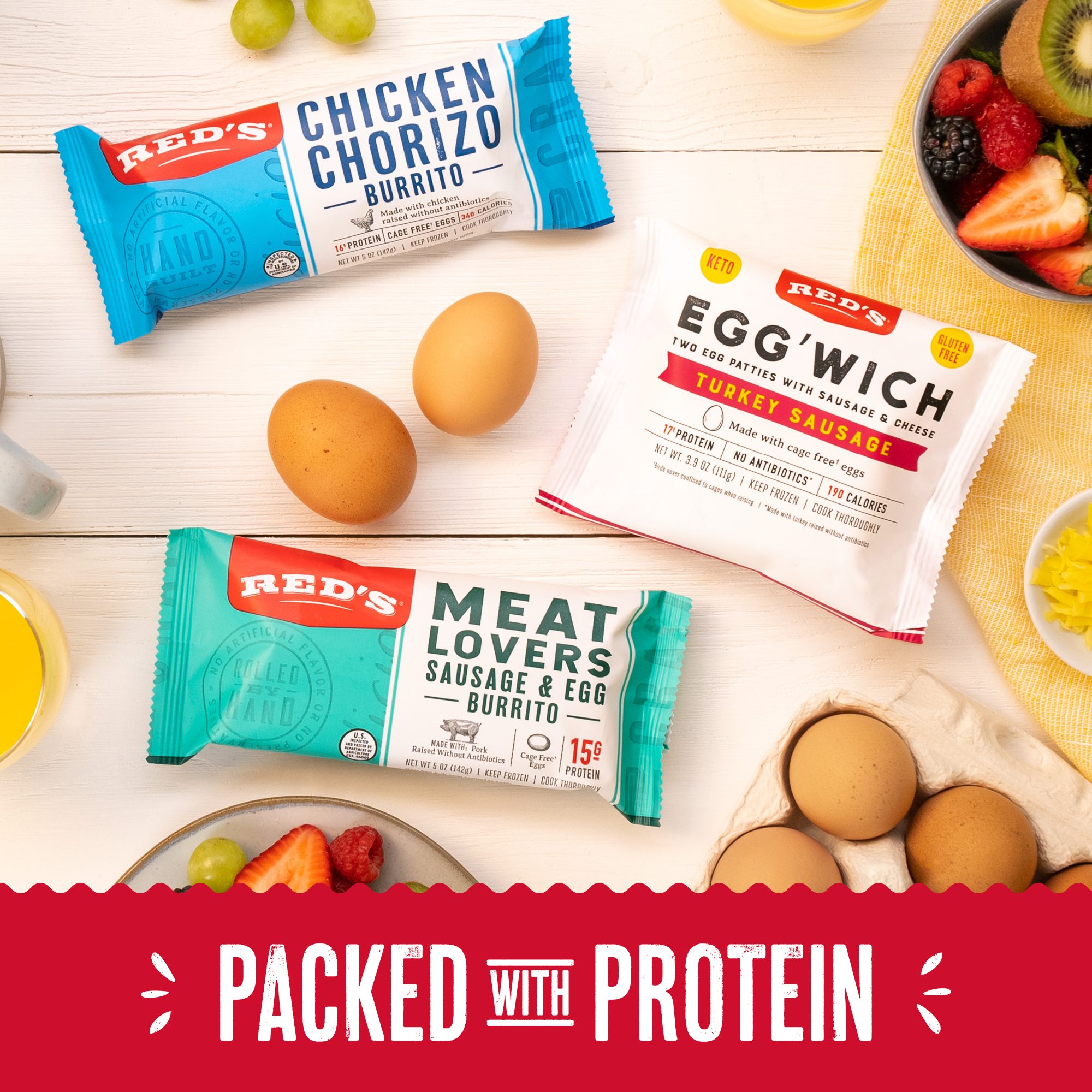 Easy, Convenient Breakfast Solutions
Busy school days call for Red's high-protein breakfast sandwiches and burritos. Made with delicious and wholesome ingredients — like cage-free eggs, antibiotic-free sausage and bacon and Non-GMO ingredients — they're a quick and convenient way to satisfy your kids' hunger and set them (and you!) up for a great day.
Breakfast Ideas For Kids
Skip the sugary cereal and pastries and serve your kids a wholesome, protein-packed breakfast that's delicious and fun! Red's has you covered — with recipe hacks for busy days, family-friendly breakfast ideas and our signature grab-and-go Egg'Wiches, breakfast sandwiches and burritos.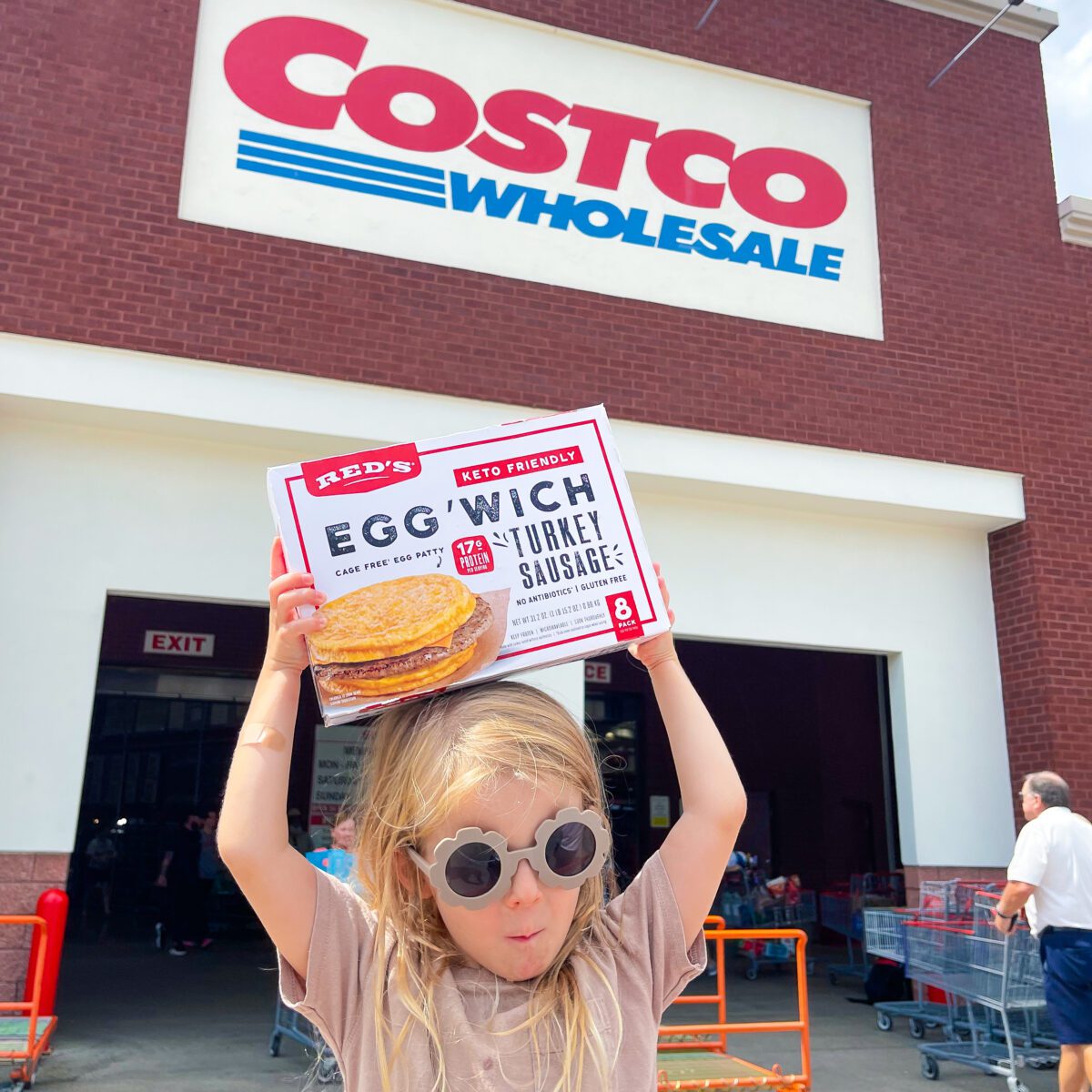 Protein-Rich Breakfast Hacks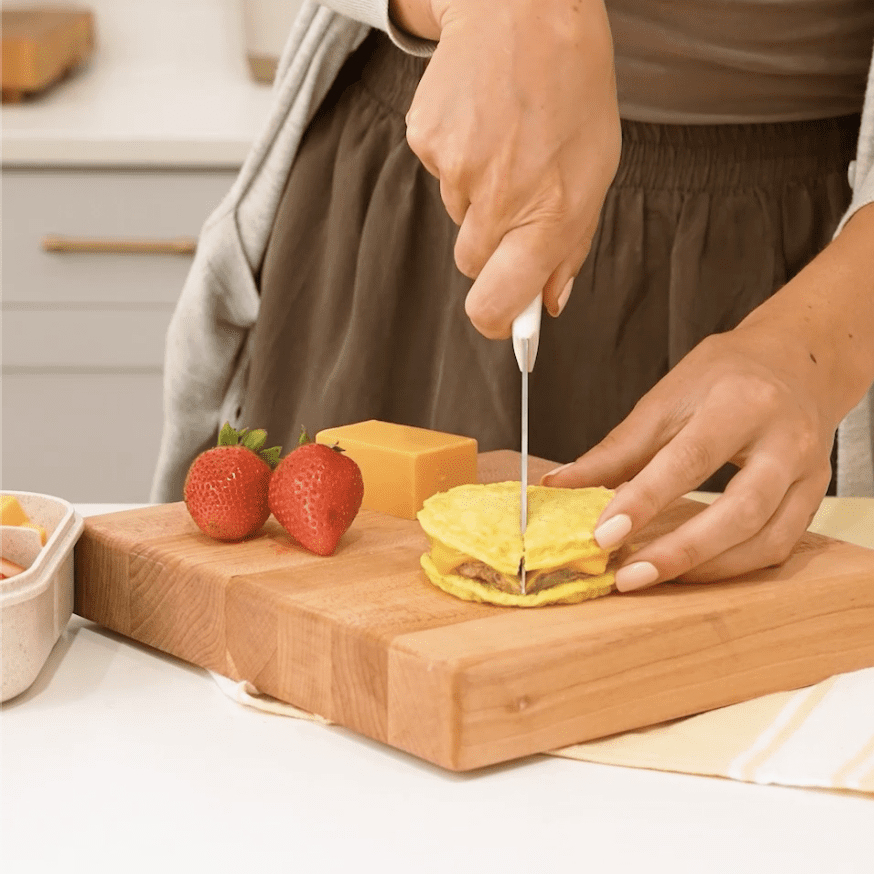 Bento Box
Bento box = bliss for the littles! And our hack makes it quick and easy to give your kids protein foods for breakfast. Just cut up strawberries (or your kids' other favorite fruit) and cubes of cheese and grab a small bunch of grapes. Heat a Red's Turkey Sausage Egg'Wich in the microwave, cut it into four pieces and tuck the Egg'Wich and the "sides" into a bento box for a balanced, protein-rich breakfast that's as fun to eat as it is portable!
Hashbrown Sandwich
Have a teen who's a picky eater? We've got you! Heat a Red's Turkey Sausage Egg'Wich in the microwave, then heat your favorite hash brown patties according to package directions. Next, build your sandwich, starting with a hash brown patty, then the Egg'Wich. Drizzle with sriracha or your other favorite sauce and top with the other hash brown patty for a satisfying, high-protein breakfast your teen will love. Congrats — you just crushed the back-to-school breakfast!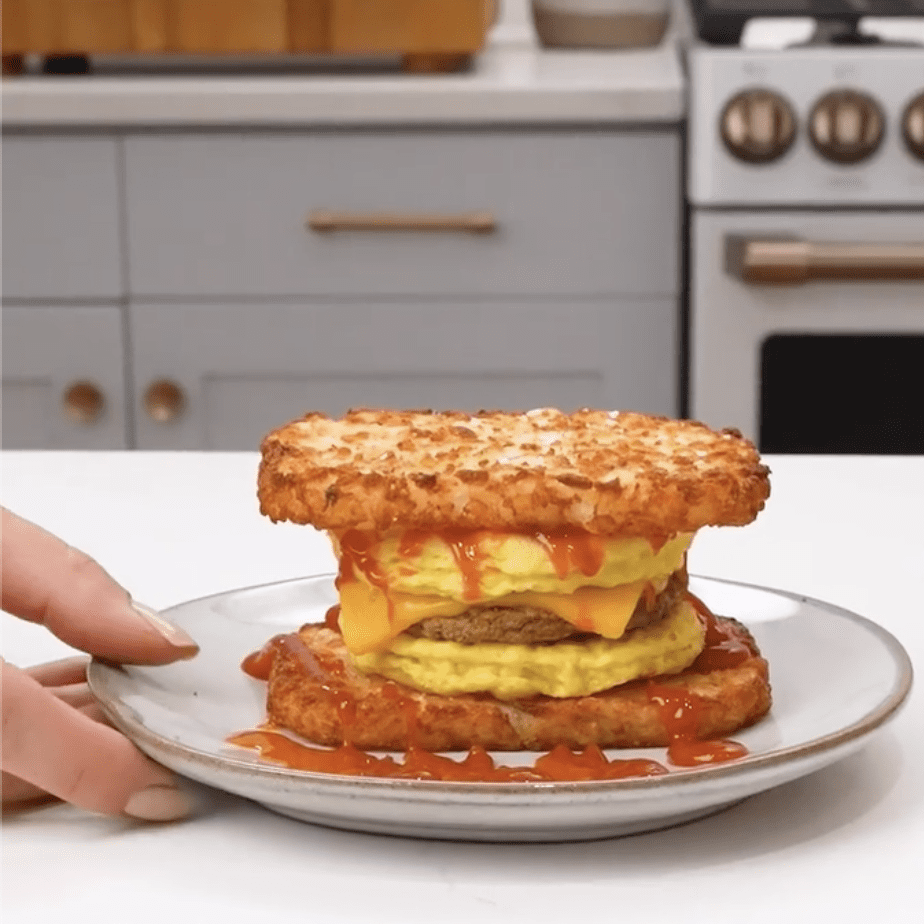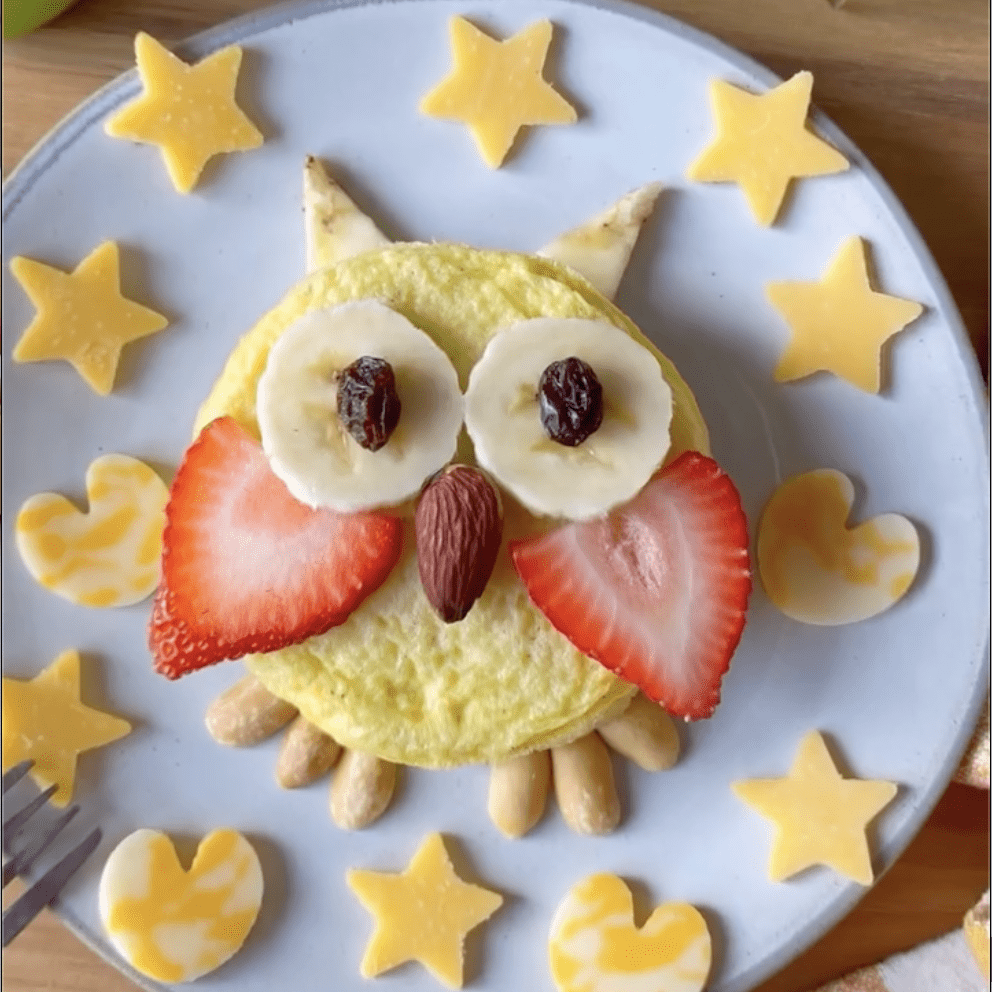 Egg'Wich Owl Face
This quick, -protein-rich breakfast for kids is a hoot! Heat a Red's Turkey Sausage Egg'Wich in the microwave and place it on a plate, surrounded with cheese cut into any shapes you like. Next, decorate it with banana slice and raisin "eyes," strawberry slice "feathers," an almond "nose"…you get the idea. Let your creativity be your guide!
Smiley Face Waffle Egg'Wich
Sandwich a Red's Turkey Sausage Egg'Wich between two whole-grain waffles and let your kids decorate the top with nuts and/or their favorite fruit — like blueberries, raspberries, strawberries or apple slices — to make the eyes, nose and mouth. Wrap their creation and send them off with a protein-rich breakfast everyone can feel good about!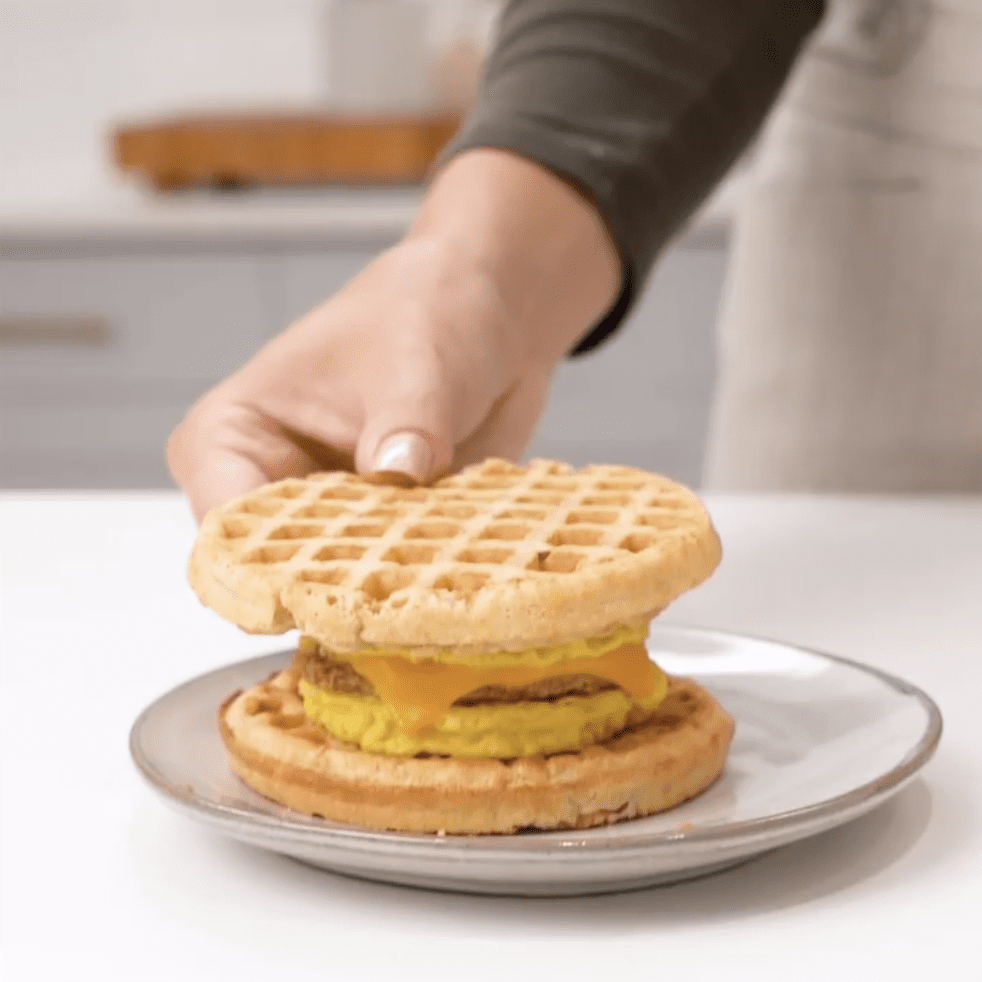 Custom Quesadillas
Let your kiddos put their own spin on Red's Organic Cheese Quesadilla Burrito — a family favorite with a melt-in-your-mouth blend of yellow and white cheddar, pepper jack and mozzarella, all wrapped up in an organic wheat flour tortilla. Heat the burrito, unroll so it's flat and let your mini chefs add their favorite leftovers (who says last night's meatballs can't be part of today's protein-rich breakfast?), plus chopped raw or cooked veggies or fruit like apples and grapes.
Protein-Packed Weekend Breakfast Ideas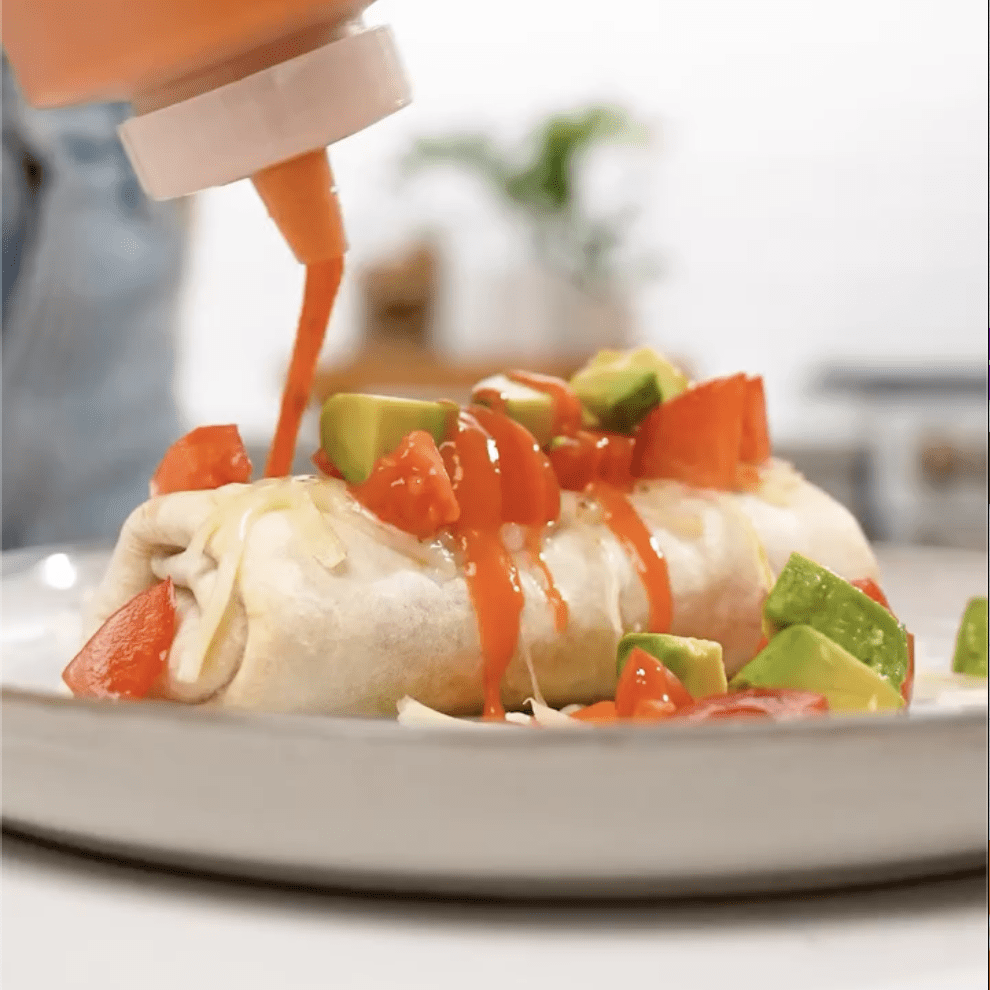 DIY Breakfast Burrito Bar
Start with your favorite Red's burrito, like our Huevos Rancheros Breakfast Burrito, made with hiqh-quality protein like fluffy scrambled eggs, black beans, white cheddar and Asiago cheese. Set out a variety of toppings in colorful bowls — like chopped tomatoes, fresh red and green peppers, and sour cream or Greek yogurt — so everyone can personalize their own burrito. (Pro tip: more toppings = more fun.) And don't forget the hot (or mild) sauce!
Family-Friendly Egg'Wich Casserole
Line a baking dish with Red's Turkey Sausage Egg'Wich and top with cauliflower rice or hash browns, shredded cheese and your favorite toppings like bacon, jalapeños, chopped tomatoes and hot sauce. Bake at 375° until warmed through. Serve with salsa and hot sauce. Enjoy!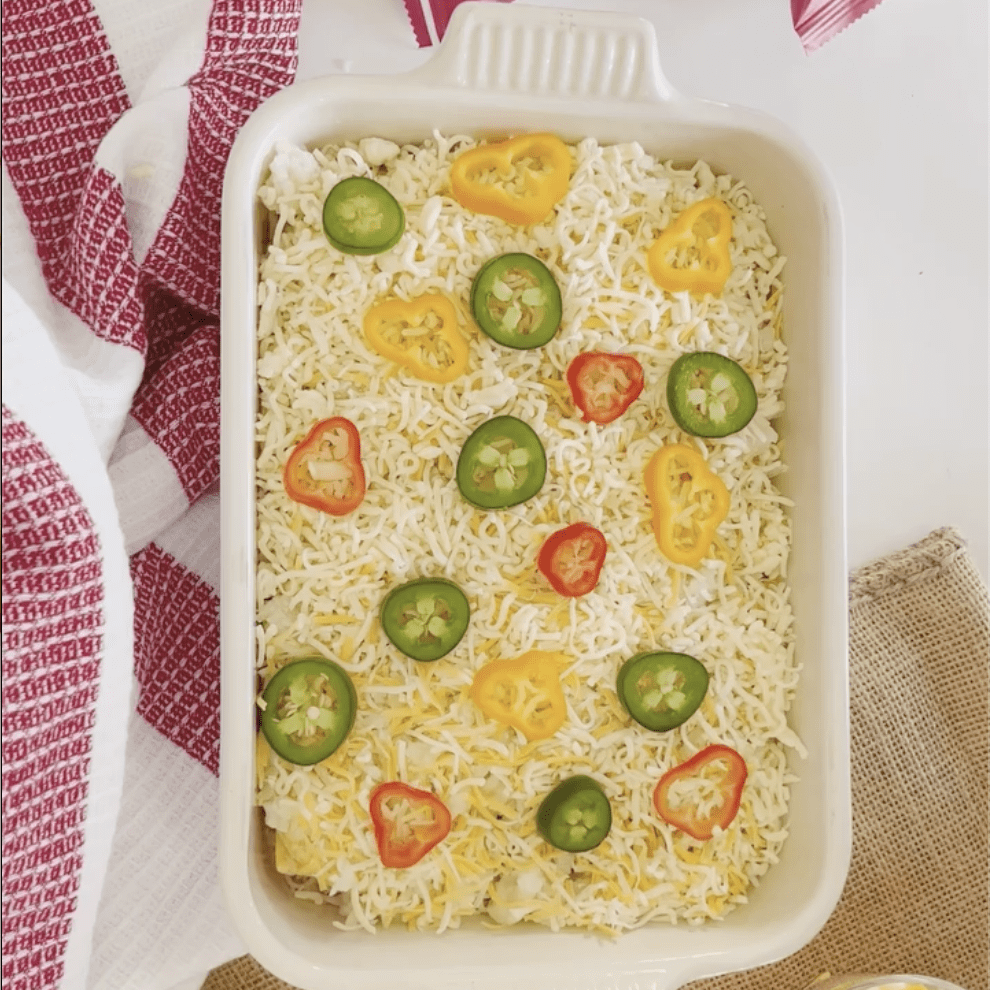 Kid-Friendly Protein-Packed Red's Products
Red's Coloring Sheet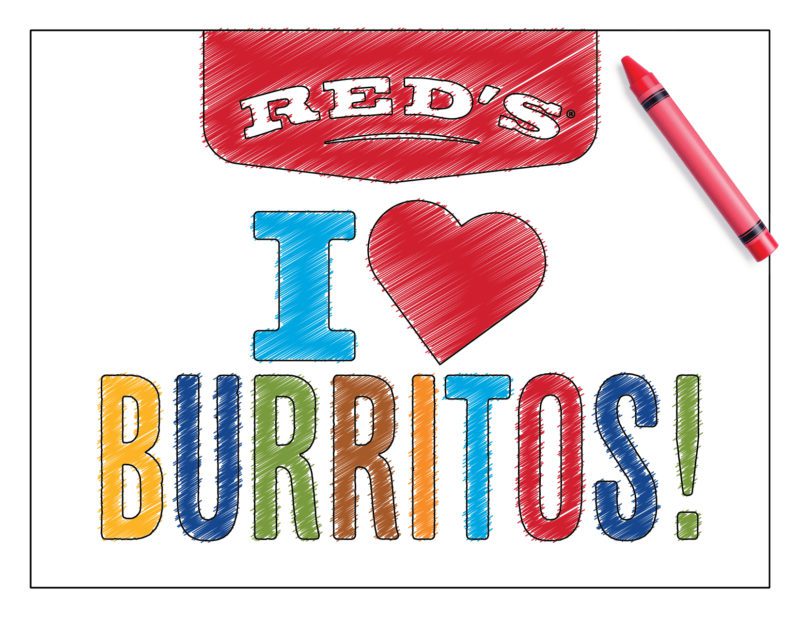 You're never too young (or old) to love burritos!

Download the "I ❤️ Burritos" coloring sheet, grab some crayons, colored pencils or markers and get to coloring.

Share a photo of your finished masterpiece and tag @redsfoods on Instagram for a chance to be featured in our feed!