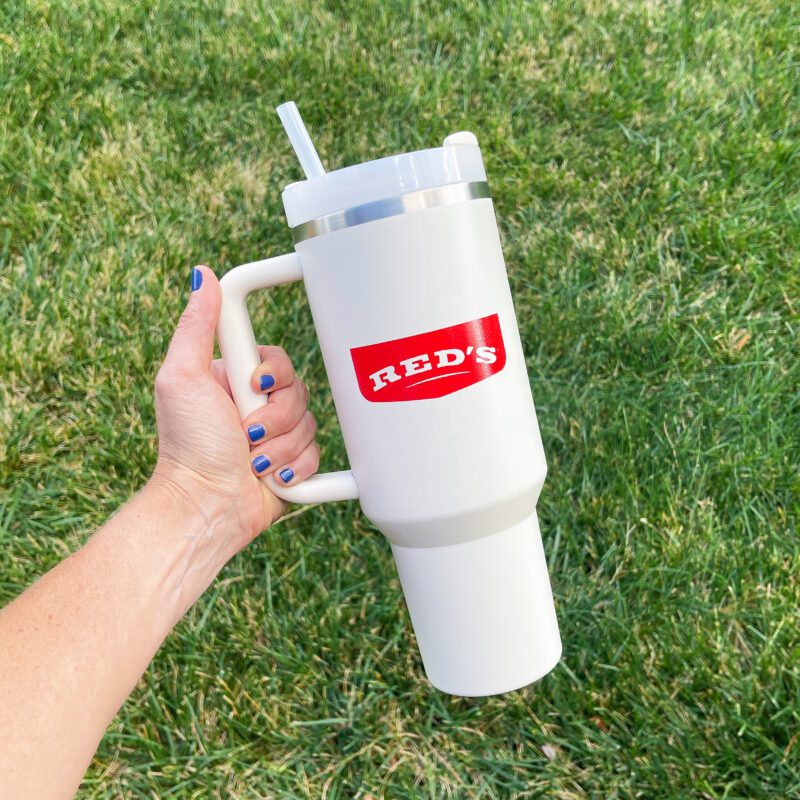 Stanley Quencher 40 oz Tumbler
This popular travel tumbler is great for all-day hydration and keeps your drink cold for hours. Made of 90% recycled, 18/8 stainless steel and BPA-free, it's the perfect partner for both workouts and long commutes. The lid features a rotating cover with three drinking positions, including a straw opening. And it fits comfortably in your vehicle's cup holder. Bonus!
Points are worth 25 cents each and can be redeemed during the checkout process.
How Points Work
1. Sign Up
Create an account and get 10 points.
2. Earn Points
Collect points from our packaging and earn extra points for completing digital actions with Club Rojo.
3. Redeem Points
Redeem points online for Red's Gear!
Create Account