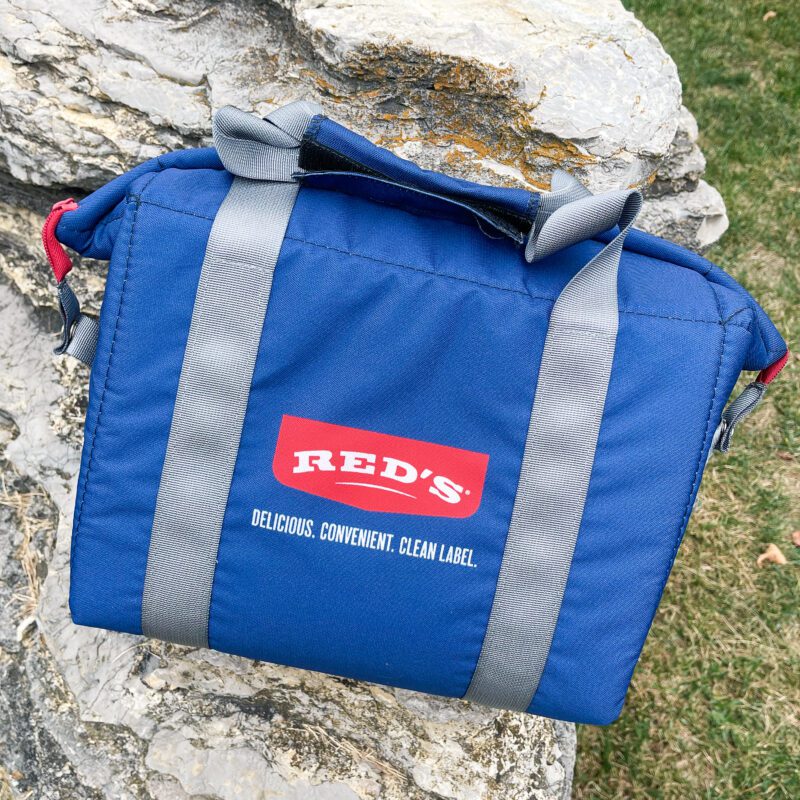 Soft Cooler Bag
Our soft cooler bag is designed to go wherever your adventures take you. With a small but roomy insulated, leak-proof main compartment, it keeps your food and drinks crisp and cold. Perfect for a day at the beach, a picnic or even storing food items during your next grocery run.
Points are worth 25 cents each and can be redeemed during the checkout process.
How Points Work
1. Sign Up
Create an account and get 10 points.
2. Earn Points
Collect points from our packaging and earn extra points for completing digital actions with Club Rojo.
3. Redeem Points
Redeem points online for Red's Gear!
Create Account