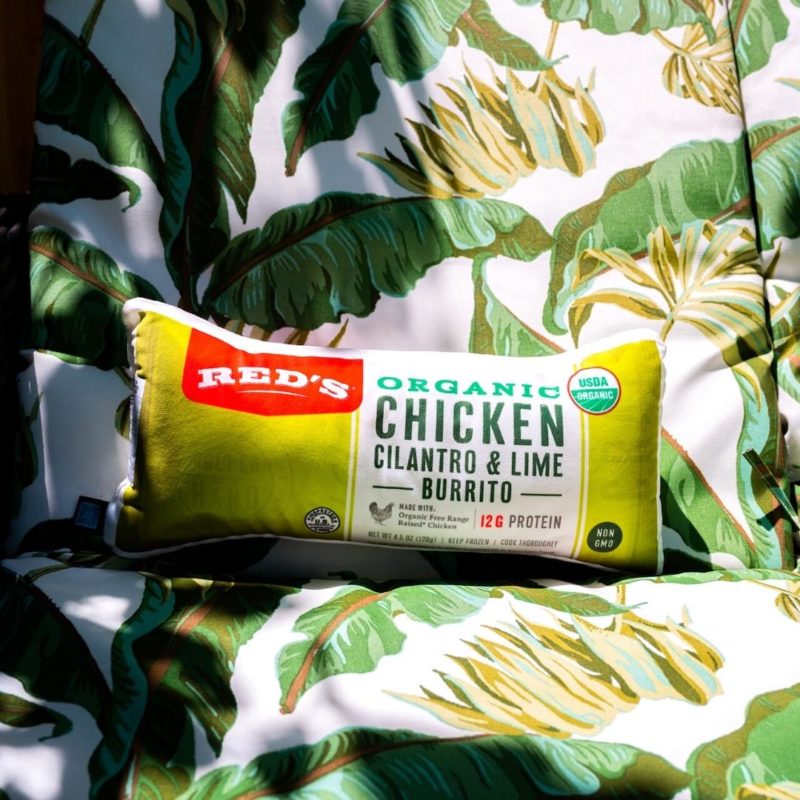 Red's Burrito Pillow
Show some love for your favorite Red's burritos with our huggable 16 x 7.5 inch pillows in polyester fiber.
Points are worth 25 cents each and can be redeemed during the checkout process.
How Points Work
1. Sign Up
Create an account and get 10 points.
2. Earn Points
Collect points from our packaging and earn extra points for completing digital actions with Club Rojo.
3. Redeem Points
Redeem points online for Red's Gear!
Create Account