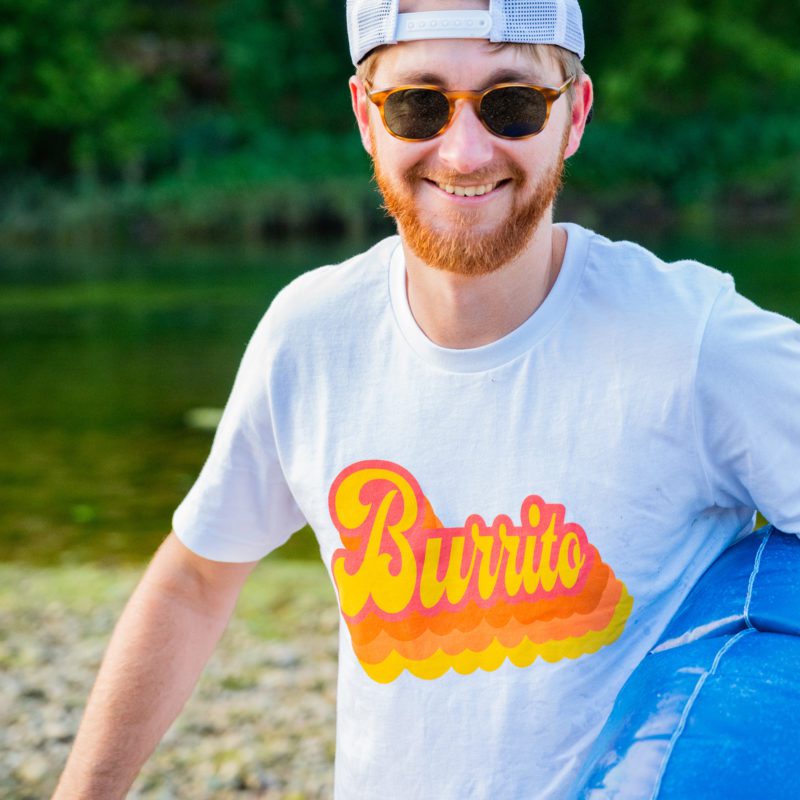 Retro Burrito T-Shirt
Meet the unisex burrito tee your wardrobe has been craving. With its retro design and clean lines, it's a 100% cotton must-have that you can dress up or down. We love it with jeans or a skirt.
How Points Work
Enjoy Red's products and collect points from our packaging.
Download our order form and let us know what Red's gear you want.
Mail in your form, along with the necessary points.
As soon as we receive your order, we'll get your Red's gear in the mail!
Learn More
Love it!
One of the few pre-made products I will actually buy for my family. The protein is a plus above and beyond all the ingredients I can actually pronounce. Thank you!!!
Mommy N.
Great Breakfast Go To!!!
Love Red's burritos this one is one of my favorites but I haven't ever had one that I didn't like. So convenient and made with great ingredients I won't eat any other frozen burritos!!! I'm a Red's only girl!!
Majeeplady
Buy it already!
My absolute favorite breakfast in the whole world. Helps keep me fueled for a 16 hour shift. Great way to start off my day. Only reason I took morning shifts was to eat the burritos. I buy a weeks supply at a time so I don't run out. Overall 10/10
Kira
Join Club Rojo
Subscribe for a chance to win an Air Fryer & a month's worth of Red's!
Enter to Win