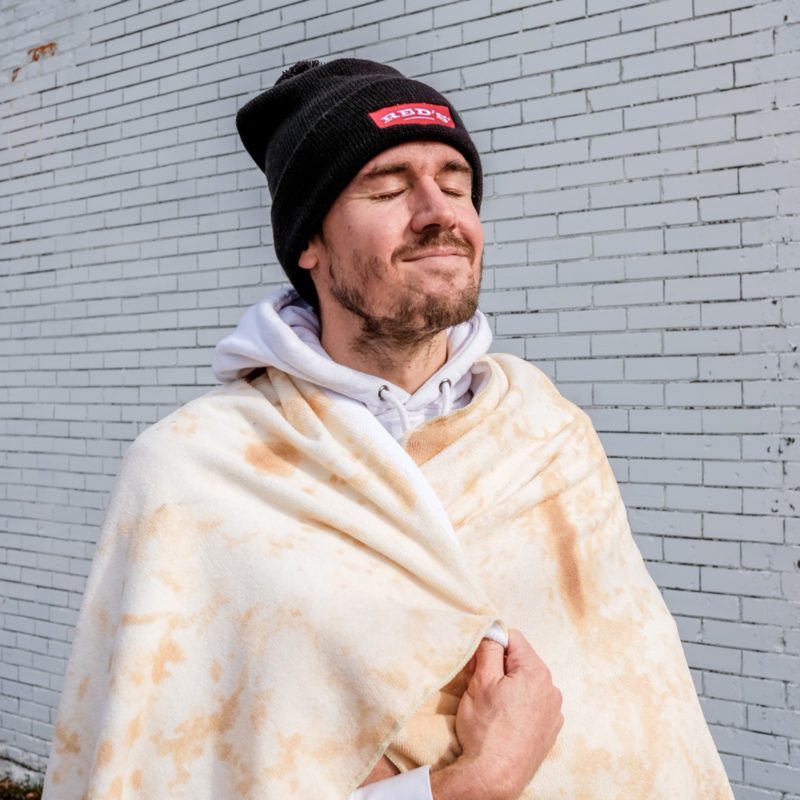 Red's Pom Beanie
This cozy pom beanie is sure to become a winter essential. Custom knit in black yarn with an embroidered patch, it's one-size-fits-most.
Points are worth 25 cents each and can be redeemed during the checkout process.
How Points Work
1. Sign Up
Create an account and get 10 points.
2. Earn Points
Collect points from our packaging and earn extra points for completing digital actions with Club Rojo.
3. Redeem Points
Redeem points online for Red's Gear!
Create Account